The Ultimate Guide to Auditioning in the Digital Age
😩 Not booking from your self-tapes?
😖 Worried your setup isn't good enough to book work?
😰 Not sure how to translate your in-person audition skills to a video?
🥳 All the best-practice secrets are revealed in this course!
Do self-tapes make you nervous? Leave you feeling drained?
Is there a touch of dread when you get a self-tape audition because you're stressed about all the technical elements?
Or maybe you're just not sure if your setup is "good enough" to book more work? 🤔
Are you concerned that casting directors aren't even watching your audition? (Spoiler: the only reason they wouldn't is if you're not addressing the fundamentals in this course.)
Perhaps you appreciate the flexibility of self-tapes, but you're wanting to know what the pros are doing that book them so much work.
Regardless of your perspective...
Self-Taping is Here to Stay, and It's an Essential Skill to Help You Book More Work

Many actors spend hours setting up, doing tons of takes, and editing their self-tape auditions.
Plus there's equipment to buy and memorization and learning how to set up lights?!
It's stressful.
And a recipe for burnout and frustration! 🥵
Thankfully, there's a better way.
Of course self-taping requires some effort, but once you've figured out the essentials you'll be on your way to...
✅ Stress-free auditions
✅ Faster setup, filming, & editing times
✅ Understanding what casting directors actually want
✅ More callbacks, and best of all
✅ More bookings!
All of the essentials are clearly laid out in this step-by-step course.
And no, you don't need to be a tech wizard or know anything about cameras or lights or microphone settings! 🔥
So what will your results be after implementing this course?
Keep scrolling to learn more ⬇
Do self-tapes make you nervous or leave you drained?
Discover the exact steps to make the process of setup and auditioning feel automatic so you can focus on your acting! Make Self-Tapes That Stand Out
Concerned that casting directors aren't even watching your video?
We'll help you master the basics, then move on to the professional techniques that will half CD's lean forward and take note.
Not sure if your setup is actually helping you book more work? 🤔
With some on-camera techniques we'll show you, you can expect more callbacks and more bookings! I think Ben understands not just the film industry and social media but also human psychology and how tracking anything is the key to success. I just started using working actor and so far I love it. I wish I had this resource when I first moved to LA.
The content here is pretty much the best "become a professional actor" breakdown I've come across. It's astounding, really. 🙏🙌
Getting Started
LESSON 1: Introduction to Self-Taping

Recording Your Self Tape
LESSON 3: Essential Equipment

Pro Audition Tips
LESSON 7: Audition Insights

LESSON 8: On-Camera Technique

LESSON 9: How to Stand Out

Edit and Send
LESSON 10: Simplified Editing

LESSON ?: How to Send to Casting
Final Thoughts
LESSON 12: Using Self-Tapes as a Reel

LESSON 13: Self-Tape Examples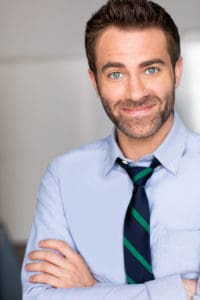 ✅ Working actor: multiple guest star and recurring TV credits, star of feature films, worked with multiple Oscar-winners (IMDb) — almost all of which were booked from self-tapes
✅ Executive Vice President of SAG-AFTRA (2021 - 2023)
✅ Professional business/mindset coach
✅ Chief Operating Officer of TSMA Consulting, entertainment's premier social media management firm
✅ Co-Founder LA Actors Tweetup
✅ Co-created and taught graduate class at UCLA on social media and the business of showbiz
✅ Champion sheep and dairy cow showman #TrueStory
You Get Access to the Course ($299 value) PLUS ALL THIS:
How To Get An Agent & Social Media Video Courses
50+ Guides to help you succeed
100 hours of interviews with working actors, casting directors, and other industry pros
Monthly live Q&A (with recordings of past sessions)
Watch and learn at your own pace, save your progress, and get expert guidance to make sure you succeed!
Online courses like these are usually hundreds of dollars EACH. Or THOUSANDS for a weekend workshop...but you get unlimited access to them included with your membership!
All of this and more is included in the Working.Actor Monthly Membership
It is, to this day, one of the best career decisions I've ever made. I have signed with a great theatrical agency, booked a feature film, and wrote, starred in, and produced my own short that is currently circulating film festivals. I also now have relationships with major casting directors and a concrete game plan to take my career to the next level. I recommend Working.Actor to anyone who is ready to get serious about their career.
I spent years interviewing professionals to demystify the path to success in the entertainment industry...and now it's all in one spot! This is the resource I wish I had when I moved to LA.
Become Confident in Your Self-Tapes and Get More Bookings!
Plus the other courses, guides, and community available in the Working.Actor Membership!
Only $39 per month, cancel any time.
Credit card payments powered by Stripe on our SSL Secured Server.
100% risk-free! 30 day money-back guarantee.
Don't like it? We'll give you a refund any time during your first month.
🔒Lock in your price for life! When the cost goes up, you'll continue to pay the same monthly price for as long as you are a member.