Posting all day but nothing's working?
Not posting because you hate social media?
With some best practices, you can book work or find reps on social media!
This 12-part course will guide you step-by-step to setting up your profiles for best career results.
Posting all day and feel like it's a waste of time?
Not sure if "promoting yourself" is actually helping you book more work? 🤔
There's an endless number of ways to interact on Social Media, but only a few will help your career.
Many actors spend hours per week creating and posting content that doesn't help their career.
Add doomscrolling and comparing your lack of success with others who seem to have it made...
That's a recipe for burn out and frustration! 🥵
Want to avoid all that heartache?
There's a system that anyone can use to maximize social media to book work, get reps, and create valuable industry relationships.
And it's available in a step-by-step course.
You don't need to be tech savvy or in love with social media, either! 🔥
Keep scrolling to learn more ⬇
I think Ben understands not just the film industry and social media but also human psychology and how tracking anything is the key to success. I just started using working actor and so far I love it. I wish I had this resource when I first moved to LA.
Ben has the comprehensive expertise on how to effectively pursue a career in acting in the digital age. He helps you organize your goals and customize your tasks so that navigating our industry stops being about desperation and starts being about strategy.
Getting Started
LESSON 1: Introduction to Social Media

LESSON 2: Social Media Success Stories
Key Concepts
LESSON 3: The 4 Keys to Social Media Success

LESSON 5: Leveraging Social Media

LESSON 6: Strategies & Tactics for Career Success

Next Steps
LESSON 10: Growing Your Following

LESSON 11: Key Take-Aways on Social Media

Extra Credit
LESSON 12: Mental Health & Maintaining Sanity on Social Media

INCLUDED: Extra Credit Guides Where You'll Discover: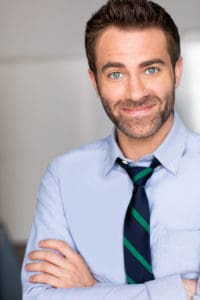 ✅ Working actor: multiple guest star and recurring TV credits, star of feature films, worked with multiple Oscar-winners (IMDb)
✅ Executive Vice President of SAG-AFTRA
✅ Professional business/mindset coach
✅ Chief Operating Officer of TSMA Consulting, entertainment's premier social media management firm
✅ Co-Founder LA Actors Tweetup
✅ Co-created and taught graduate class at UCLA on social media and the business of showbiz
✅ Champion sheep and dairy cow showman #TrueStory
You Get Access to the Course ($197 value) PLUS ALL THIS:
How To Get An Agent Course
50+ Guides to help you succeed
100 hours of interviews with working actors, casting directors, and other industry pros
Monthly live Q&A (with recordings of past sessions)
Watch and learn at your own pace, save your progress, and get expert guidance to make sure you succeed!
Online courses like these are usually hundreds of dollars EACH. Or THOUSANDS for a weekend workshop... but you get unlimited access to them included with your membership!
All of this and more is included in the Working.Actor Monthly Membership
It is, to this day, one of the best career decisions I've ever made. I have signed with a great theatrical agency, booked a feature film, and wrote, starred in, and produced my own short that is currently circulating film festivals. I also now have relationships with major casting directors and a concrete game plan to take my career to the next level. I recommend Working.Actor to anyone who is ready to get serious about their career.
I spent years interviewing professionals to demystify the path to success in the entertainment industry...and now it's all in one spot! This is the resource I wish I had when I moved to LA.
Join a Community of Actors Like You, Taking Their Career to the Next Level
Only $39 per month, cancel any time.
Credit card payments powered by Stripe on our SSL Secured Server.
100% risk-free! 30 day money-back guarantee.
Don't like it? We'll give you a refund any time during your first month.
🔒Lock in your price for life! When the cost goes up, you'll continue to pay the same monthly price for as long as you are a member.