How to Get An Agent
(or Manager)
Struggling to find an agent? Or want to find a better one?
A bad agent is worse than no agent...
This 13-part course will guide you step-by-step to find the perfect reps for your career!
You're self-submitting, taking classes, posting daily on social media...
There just aren't enough hours in a day to do everything a successful career needs. 🥵
That's why top actors build a team around them of agents, managers, publicists, and more.
Most other actors waste years scrambling to find an agent, any agent, then sign with the wrong one.

Then they lose career momentum and don't book as much as they could.
So what can you do? 🤔
You don't have to spend years spinning your wheels...
There are best practices to find the right reps for you and develop a solid working relationship. 🔥
Keep scrolling to learn more ⬇
Real Results from Students
I got a talent agent in LA! I cannot thank you enough! That course was so good at helping me know how to navigate the meeting, what to prepare, how to end it. I felt really confident in both my materials and my understanding of what to expect 😊. Super excited to keep the momentum going! Thank you Ben and Gedaly for being such a fantastic resource! 🎉🙏
Just wanted to share that yesterday I signed with a manager here in LA. It's been... a process to find the right one but I made it. Thank you both for the advice and for connecting me to the resources I needed to move forward in my career.
Introduction
LESSON 1: Why & When to Get An Agent/Manager
LESSON 2: Prerequisites - Marketing Materials
Research
LESSON 3: Create a Target List
LESSON 4: Narrow Your List
Submit
LESSON 5: Overview of Submission Process
LESSON 8: Sending Submissions
Get Signed
LESSON 11: Post-Meeting Follow Up
INCLUDED: Extra Credit Guides Where You'll Discover: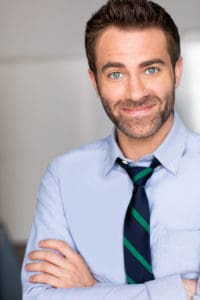 ✅ Working actor: multiple guest star and recurring TV credits, star of feature films, worked with multiple Oscar-winners (IMDb)
✅ Executive Vice President of SAG-AFTRA
✅ Professional business/mindset coach
✅ Chief Operating Officer of TSMA Consulting, entertainment's premier social media management firm
✅ Co-Founder LA Actors Tweetup
✅ Co-created and taught graduate class at UCLA on social media and the business of showbiz
✅ Champion sheep and dairy cow showman #TrueStory
You Get Access to the Course ($297 Value)
PLUS ALL THIS:
Social Media For Actors Course
50+ Guides to help you succeed
100 hours of interviews with working actors, casting directors, and other industry pros
Monthly live Q&A (with recordings of past sessions)
Watch and learn at your own pace, save your progress, and get expert guidance to make sure you succeed!
Online courses like these are usually hundreds of dollars EACH. Or THOUSANDS for a weekend workshop... but you get unlimited access to them included with your membership!
All of this and more is included in the Working.Actor Monthly Membership
It is, to this day, one of the best career decisions I've ever made. I have signed with a great theatrical agency, booked a feature film, and wrote, starred in, and produced my own short that is currently circulating film festivals. I also now have relationships with major casting directors and a concrete game plan to take my career to the next level. I recommend Working.Actor to anyone who is ready to get serious about their career.
I spent years interviewing professionals to demystify the path to success in the entertainment industry...and now it's all in one spot! This is the resource I wish I had when I moved to LA.
Join a Community of Actors Like You, Taking Their Career to the Next Level
Only $39 per month, cancel any time.
Credit card payments powered by Stripe on our SSL Secured Server.
100% risk-free! 30 day money-back guarantee.
Don't like it? We'll give you a refund any time during your first month.
🔒Lock in your price for life! When the cost goes up, you'll continue to pay the same monthly price for as long as you are a member.