Learn Everything You Need to be a Working Actor
Advance your acting career, get more auditions, and book more roles.
Join the FREE Academy
👋 I Want to Be a Working Actor!
What's Inside?
💪
The 14 key principles that will allow you to be a working actor
🥇
How to set career goals you'll actually achieve
👩‍🚒
How to define your type so you can book more work
📸
How to take the perfect headshot
📄
How to properly format your resume to book more work and not look like a novice
🎞
How to create an epic demo reel
💻
How to build an actor website without spending a ton of time or money
🤳
The four keys to master social media
🃏
How to make the ideal business card and email signature
📚
Table of Contents
Here's the full menu of knowledge (so far) you'll get access to! Sections added regularly.
Why Working.Actor?
We are actors, we love actors, and we want there to be more actors.
So, we put together all the information, resources, guides, and lessons we wish we'd had when we first moved to LA.
This is the "shortcut" that would have saved us thousands of hours and tens of thousands of dollars.
Most actors spend years spinning their wheels, unsure what to do, trying to get agents, not knowing how to book TV gigs, and feeling frustrated at how different showbusiness is than what we experienced in high school or college.
But it doesn't need to be that way.
We're committed to demystifying Hollywood, and giving you exactly what you need to be a working actor.
More than anything we care about our community of fellow artists, and are committed to dramatically expanding the number of working actors. We believe that the more empathetic, creative, loving humans there are out in the world creating art, the better off this planet will be.
It's also worth noting that even though we're artists at our core, we were both born with that nerdy/business-minded side of our brains. We have learned a thing or two about marketing, networking, making money, and how to navigate the business side of showbiz—so that you don't have to.
Our wish for you is the life and career of your dreams. But more than anything that you enjoy the journey.
Ultimately this is about being a successful, happy person—not just about getting auditions.
You're just a click away from 20,000 words (that's a freaking 70-page book) of the very best content, based on decades of experience in the industry... for FREE!
❝
I spent years interviewing professionals to demystify the path to success in the entertainment industry... and now it's all in one spot! This is the resource I wish I had when I moved to LA.
AJ Meijer, Host of Inside Acting Podcast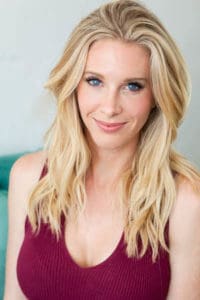 It is, to this day, one of the best career decisions I've ever made. I have signed with a great theatrical agency, booked a feature film, and wrote, starred in, and produced my own short that is currently circulating film festivals. I also now have relationships with major casting directors and a concrete game plan to take my career to the next level. I recommend Working.Actor to anyone who is ready to get serious about their career.
Jessica Bishop
We're Actors Too!
Ben Whitehair
✅ Working actor in LA (IMDb)
✅ Professional business/mindset coach
✅ Serial entrepreneur (his first company saved college students $30 million)
✅ SAG-AFTRA Board Member & Chair of NextGen Performers
✅ Co-Founder LA Actors Tweetup
✅ Co-created and taught graduate class at UCLA on social media and the business of showbiz
✅ Champion sheep and dairy cow showman #TrueStory
Gedaly Guberek
✅ Actor, director, producer, and screenwriter
✅ Certified mindset coach
✅ Senior level marketing manager for a $500 million company
✅ Founding member & former communications director of Coeurage Theatre Company
✅ Launched a New York Times best seller (didn't write it)
✅ Started and ran successful web design firm
Hey Ben...
Yeah Gedaly?
Is there anything else we need to tell them?
Did you show them the table of contents?
Absolutely
How about all the specific topics we cover.
Got that too
Did you tell them it was free?
Several times
Excellent. Did you tell them we'd give them a puppy if they join?
Are we giving away puppies?
No, but people will get so much value they might not remember the puppy promise.
Let's not do that
🙄Party pooper